Susan Dunn's Visit To China
PRESS RELEASE – June 20, 200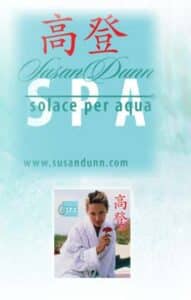 Susan Dunn is America's most sophisticated and successful designer for Spa Wear™ and Spa Accessories for the entire family as seen in the world's Finest Stores, most Luxurious Resorts and Private homes.
As the pioneer of Luxury Spa Wear™ for more than fifteen years, Susan is in the process of developing an exclusive collection for the upscale Chinese market.
Susan will unveil her magnificent Spa Concept at the FITS Show in Hangzhou. After the show she will visit prospective licensors at their business locations throughout China and will consider partnering with an established Chinese firm that fits with her Tao of Spa concept.